When should I apply for a tree removal permit?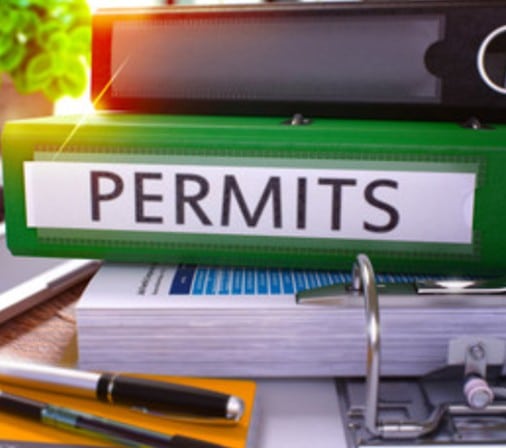 When should I apply for a tree removal permit?
Currently, these overlays include:
Environmental Significance Overlay (ESO)
Bushfire Management Overlay (BMO)
Significant Landscape Overlay (SLO)
Heritage Overlay (HO)
It can be hard to work out if your site is located in one of these areas. Luckily, we've got plenty of experience in applying for tree removal permits Contact us, let us know the address of the site, and we'll let you know if you need to apply for a tree removal permit.
Imagine this: you gaze out of your window, marvelling at the majestic oak tree that has stood tall in your backyard for decades. Its branches sway gently in the breeze, providing shade in the summer and a sense of tranquillity year-round. But what if, one day, circumstances change and you find yourself contemplating the difficult decision of removing this loyal companion?
Tree removal is never a choice to be taken lightly. It requires careful consideration of various factors, including legal obligations. This is where the question arises: when should I apply for a tree removal permit?
Understanding the Process
Before we delve into the specifics of timing, let's explore the process of obtaining a tree removal permit. A tree removal permit is a legal document issued by local authorities that grants you permission to remove a tree from your property. This is typically done to ensure the preservation of trees, maintain ecological balance, and protect the aesthetic appeal of neighbourhoods.
Factors Influencing Timing
While the guidelines may vary depending on your location, here are some key factors that can help you determine the right time to apply for a tree removal permit:
Health and Safety Concerns: If a tree poses an immediate threat to your property or the safety of residents, it's crucial to take action promptly. Emergency situations often require fast-track permits to alleviate any potential hazards.
Seasonal Considerations: Certain times of the year may be more suitable for tree removal due to weather conditions or nesting seasons for protected bird species. Understanding these seasonal nuances can help you plan ahead.
City Regulations: Familiarize yourself with your local municipality's guidelines for tree removal. Some cities may have specific regulations regarding tree types, sizes, and protected areas. Compliance with these regulations ensures avoiding legal complications.
Planning and Preparation: If you're eyeing a future construction or renovation project that necessitates tree removal, it's wise to apply for a permit well in advance. This allows ample time for the assessment and approval process.
The Value of Applying at the Right Time
By applying for a tree removal permit at the appropriate moment, you can unlock a plethora of benefits:
Peace of Mind: Obtaining proper approval ensures that you are legally compliant, avoiding potential fines and legal disputes.
Environmental Preservation: Adhering to the guidelines established by local authorities ensures the conservation of the natural landscape and the protection of ecological balance.
Community Harmony: Respecting the regulations set by your community demonstrates a commitment to maintaining the neighbourhood's aesthetic appeal and collective well-being.
Expert Advice: Engaging with local authorities during the permit application process provides an opportunity to seek professional advice on the best course of action and alternatives to tree removal.
So, when should you apply for a tree removal permit? Each situation is unique, but understanding the process, consulting local regulations, and considering the factors mentioned will guide you towards the perfect timing. Remember, the decision to remove a tree should be made thoughtfully and responsibly, ensuring the preservation of natural beauty while prioritizing safety and compliance.